Solihull Home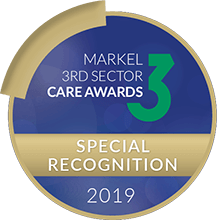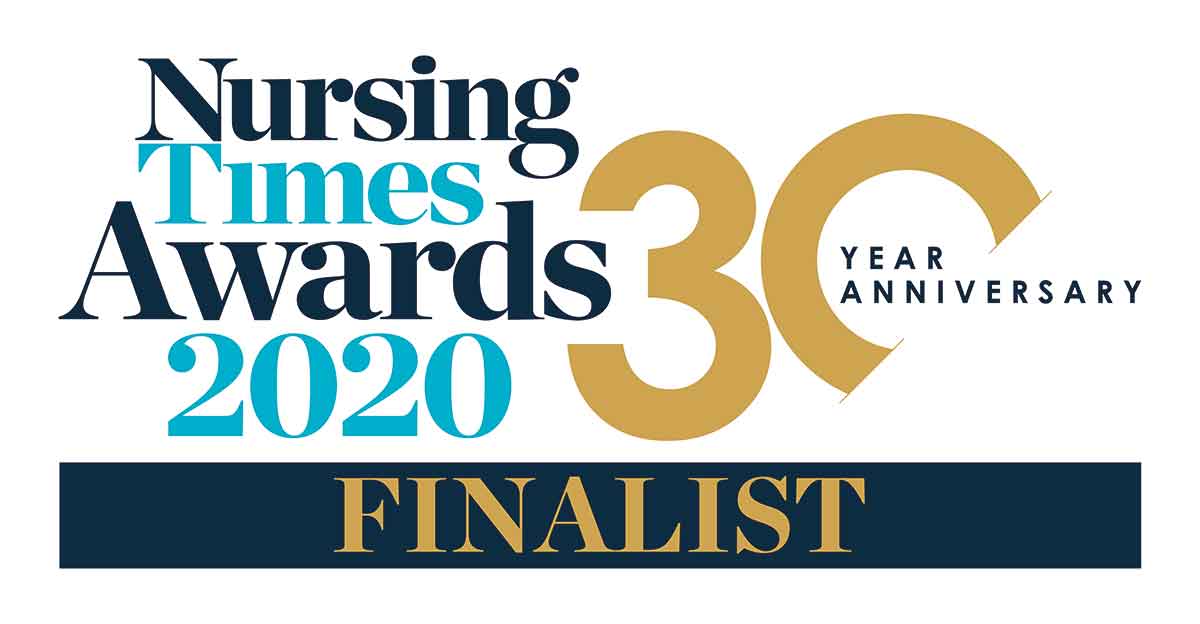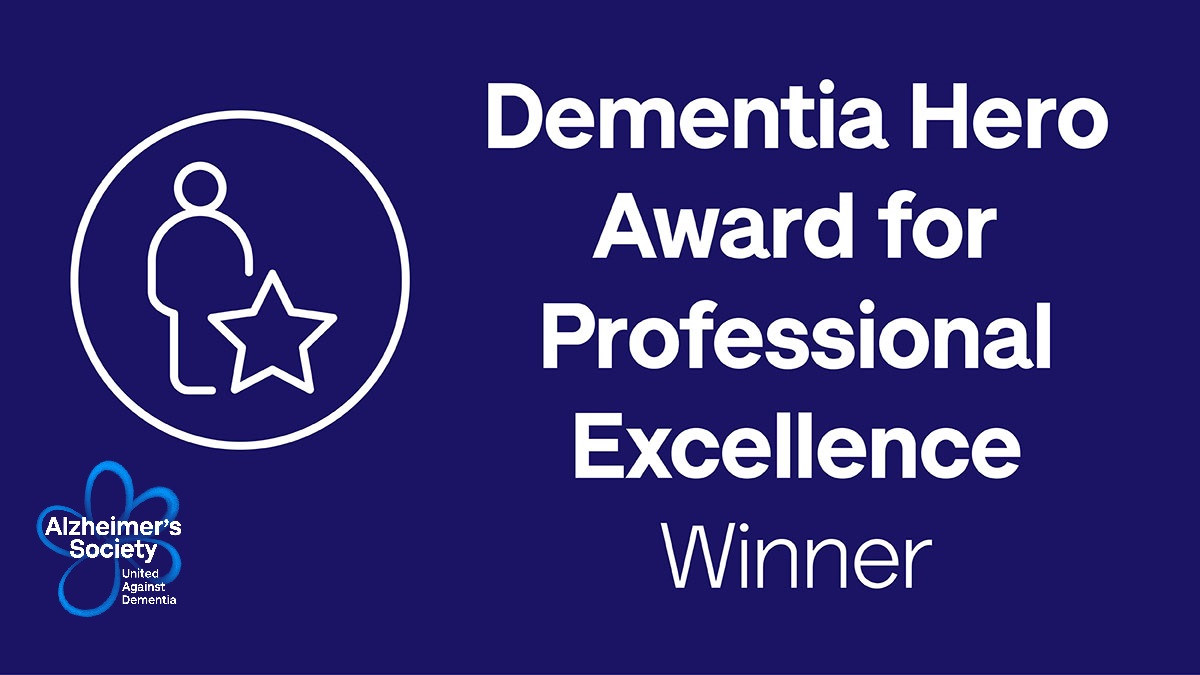 Our Solihull Home offers a warm welcome to residents and their families. The Home is rated 'Outstanding' by the Care Quality Commission and staff provide specialist dementia and nursing care tailored to the needs and wishes of each individual. Every aspect of the Home has been designed with our residents' wellbeing in mind, including a dedicated activities room for crafts.
View current job vacancies
Solihull Home gallery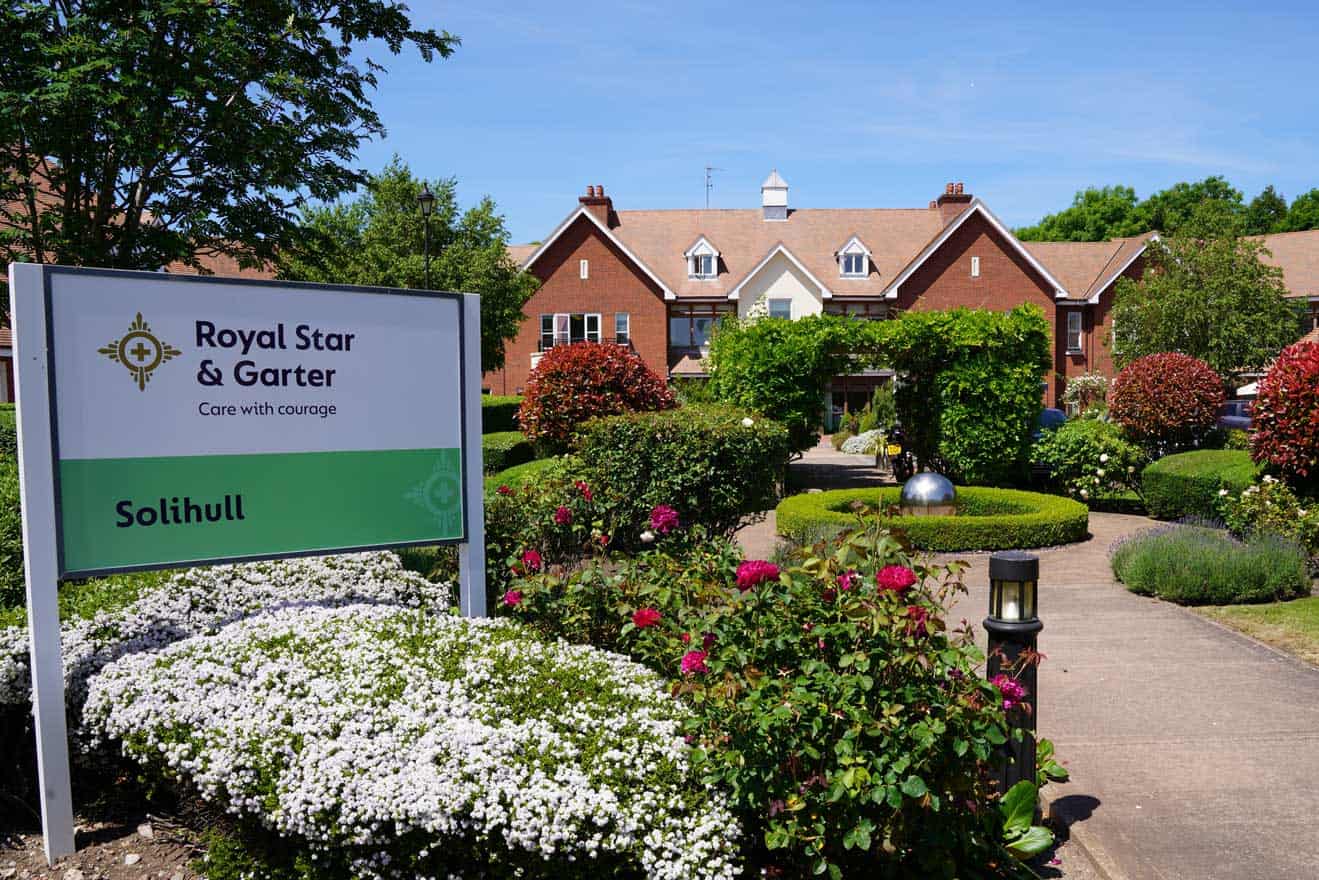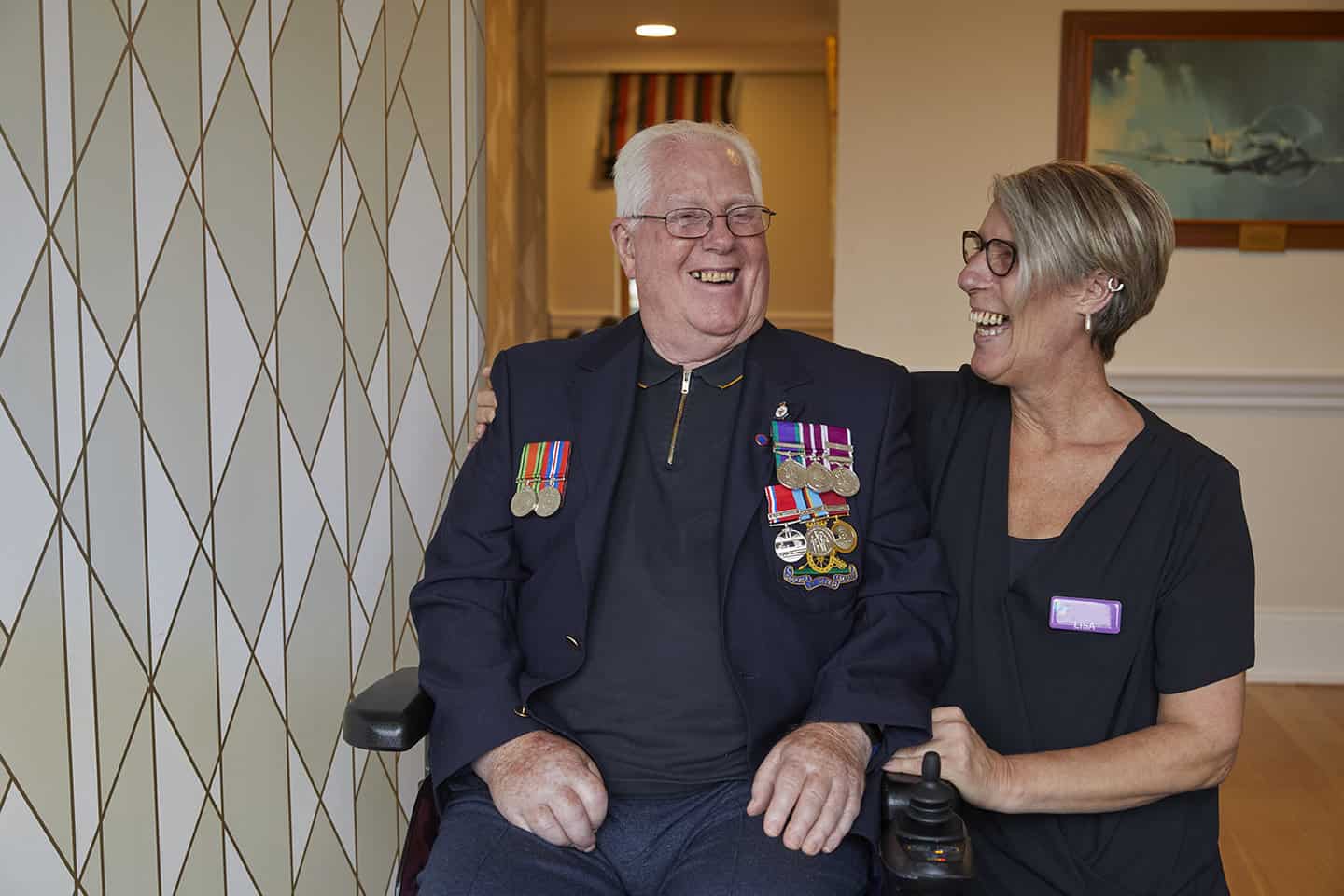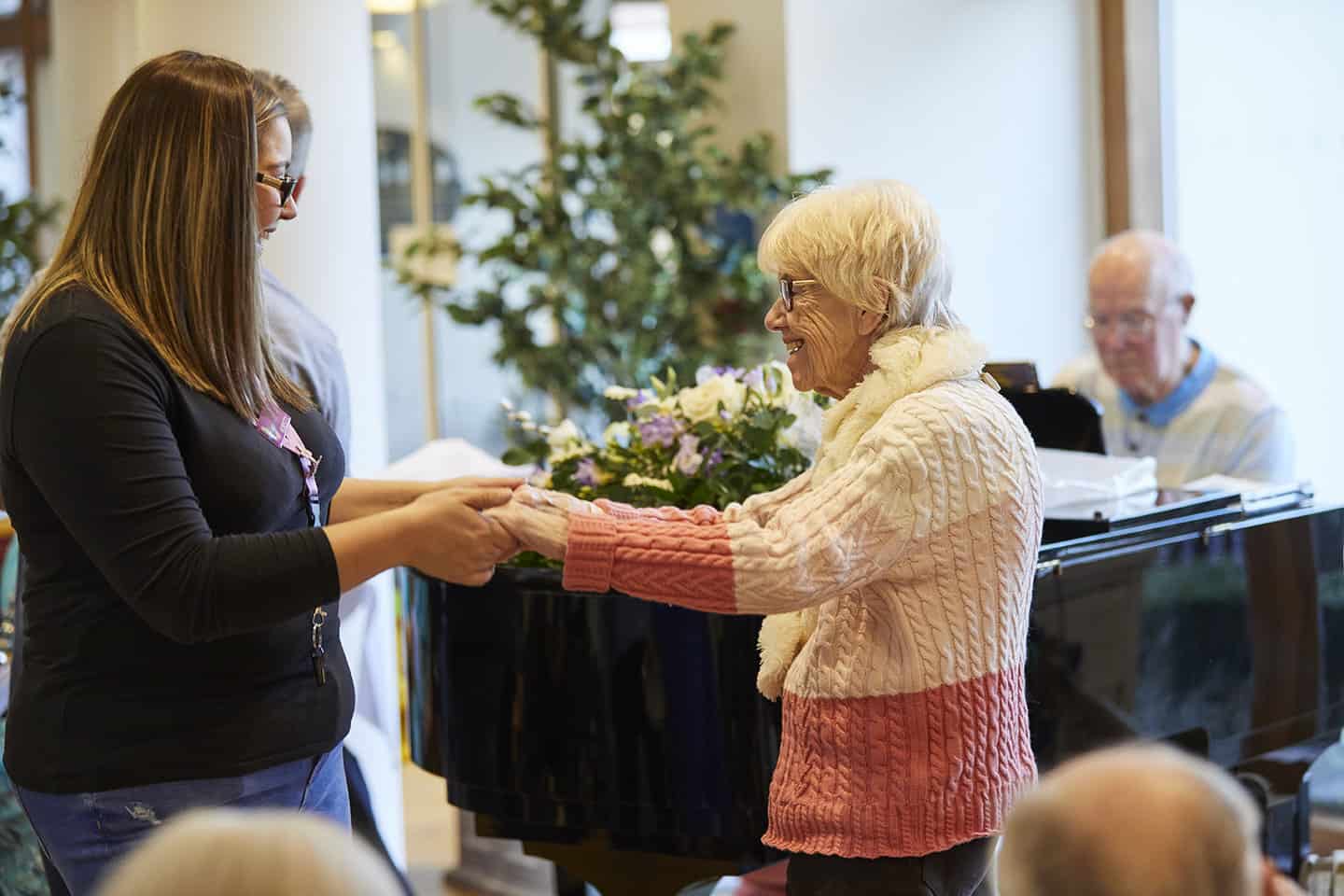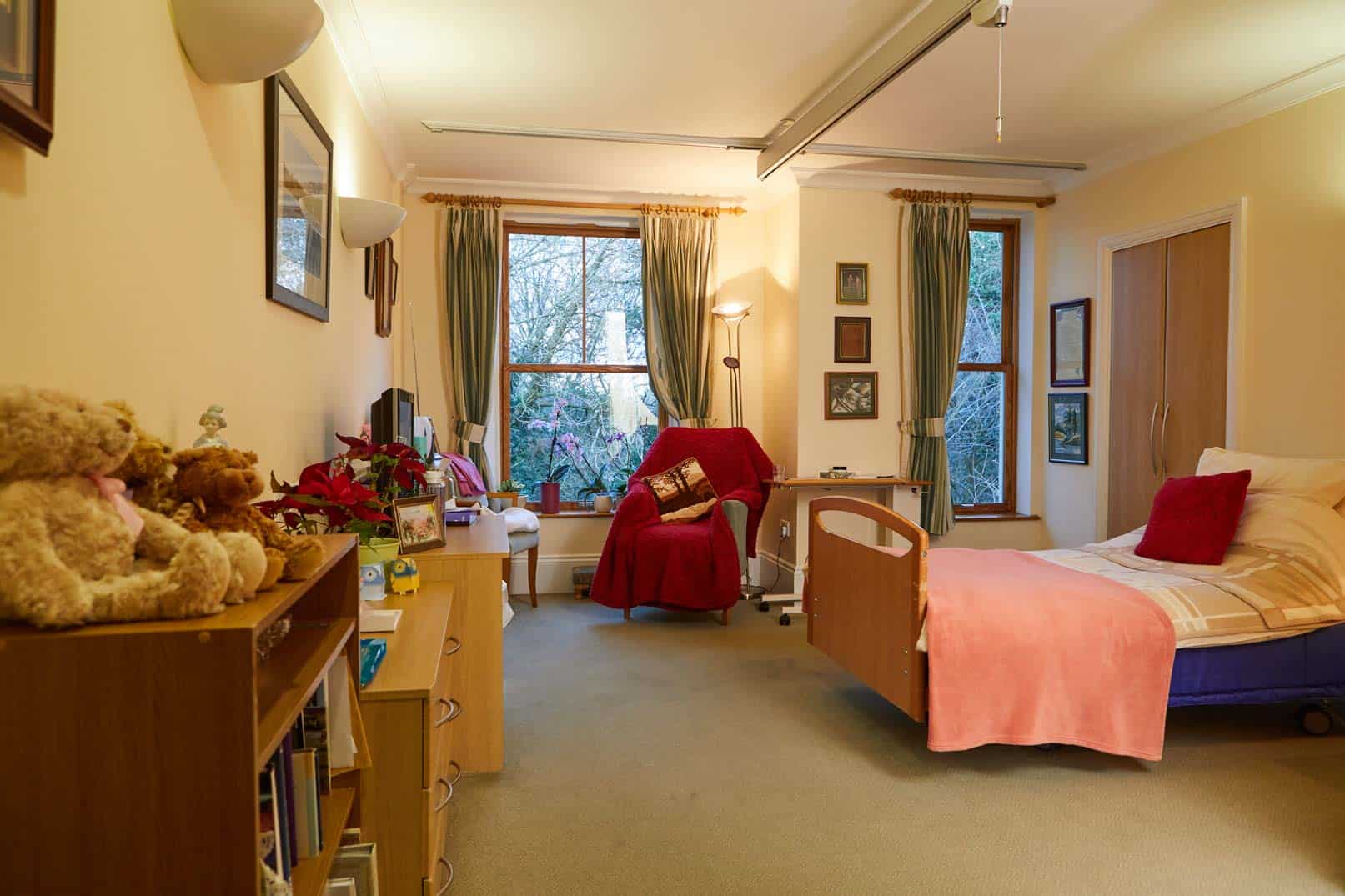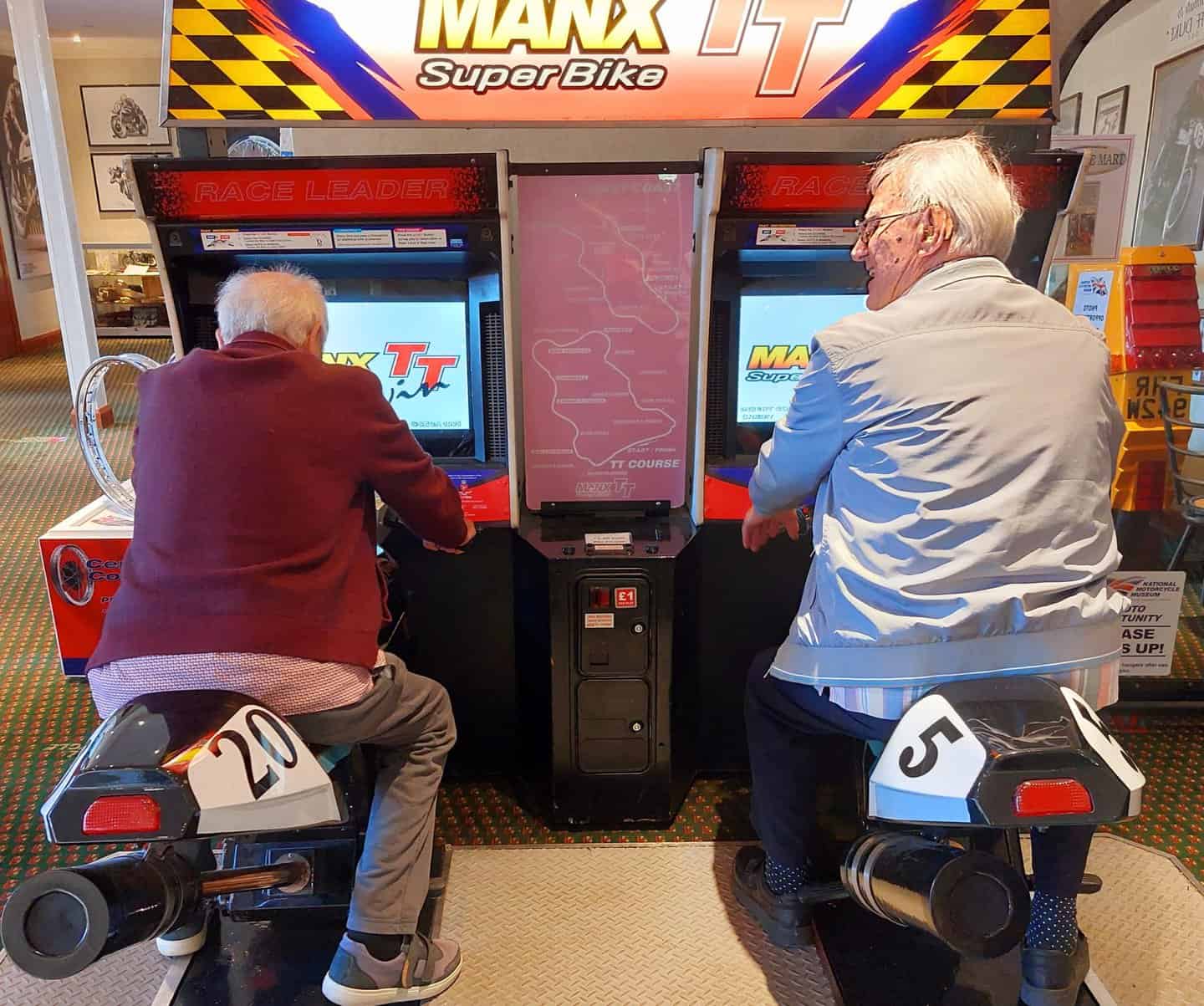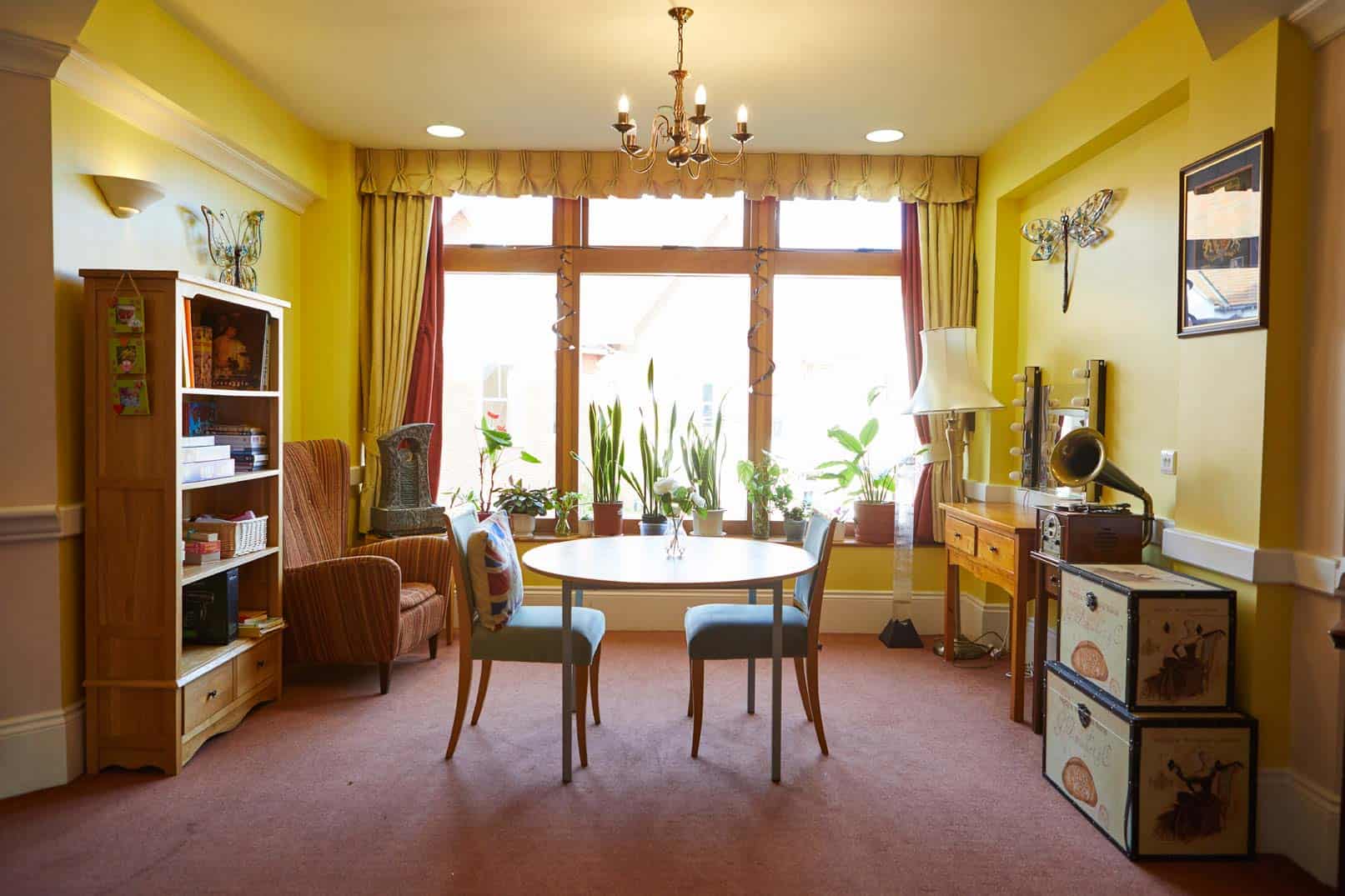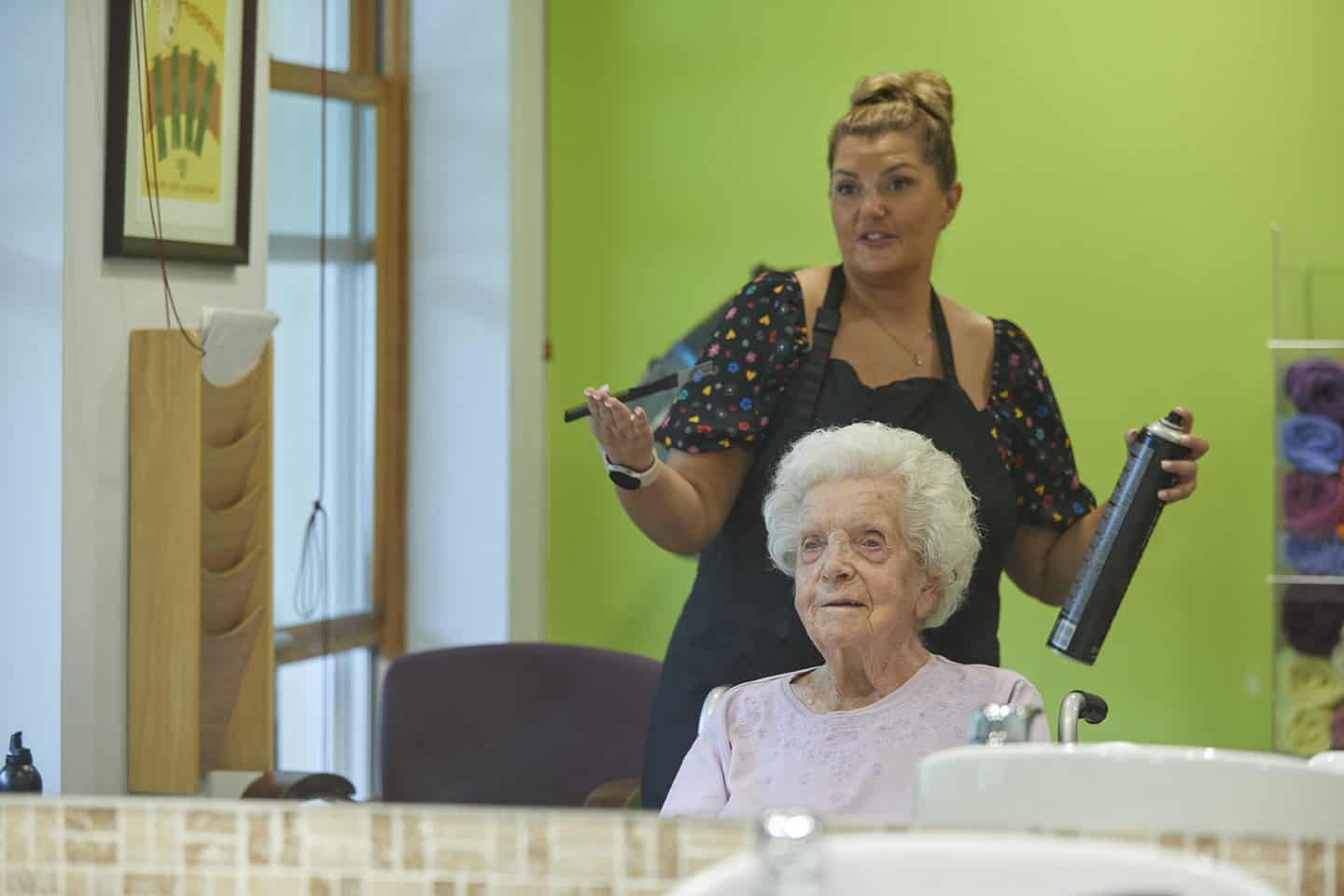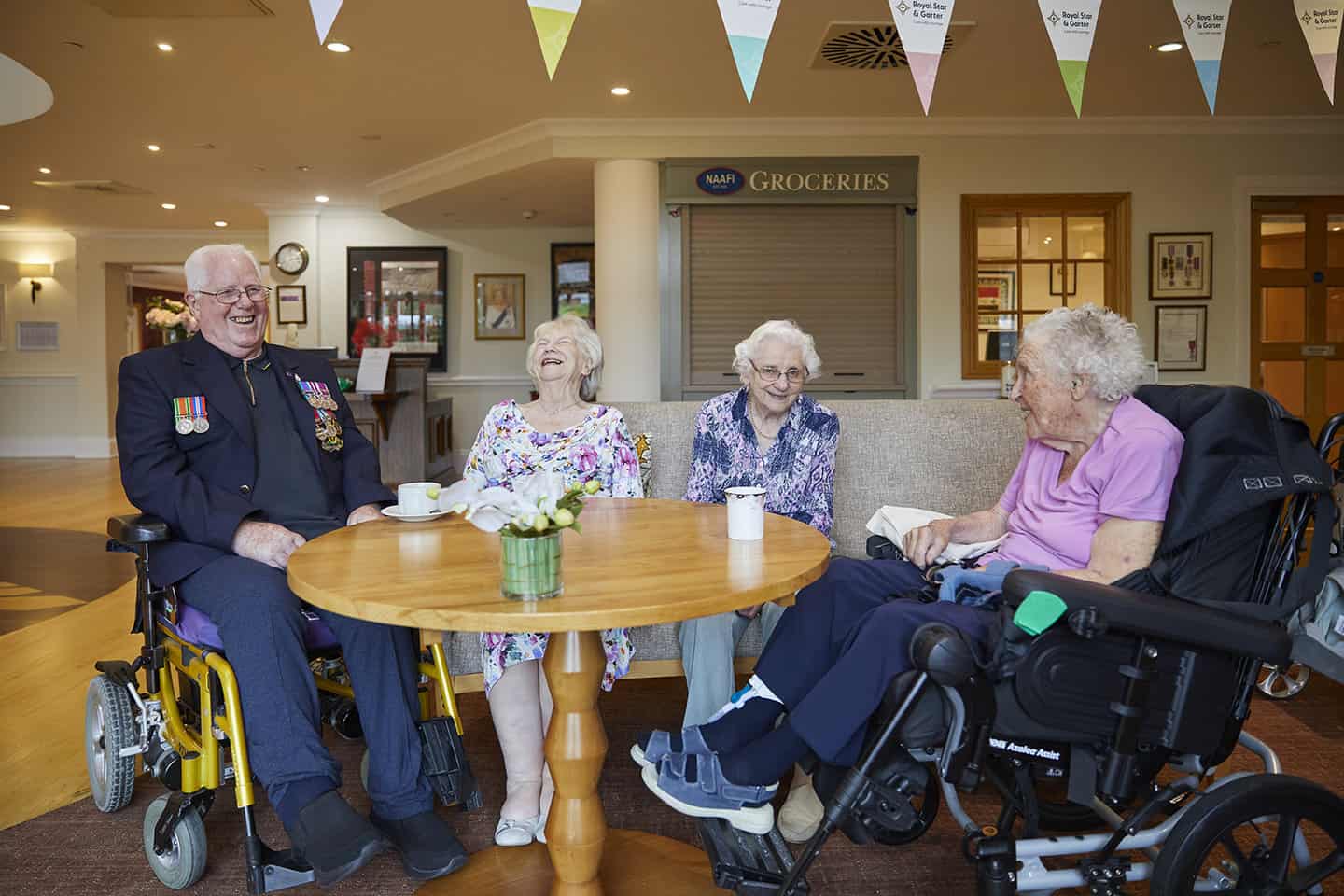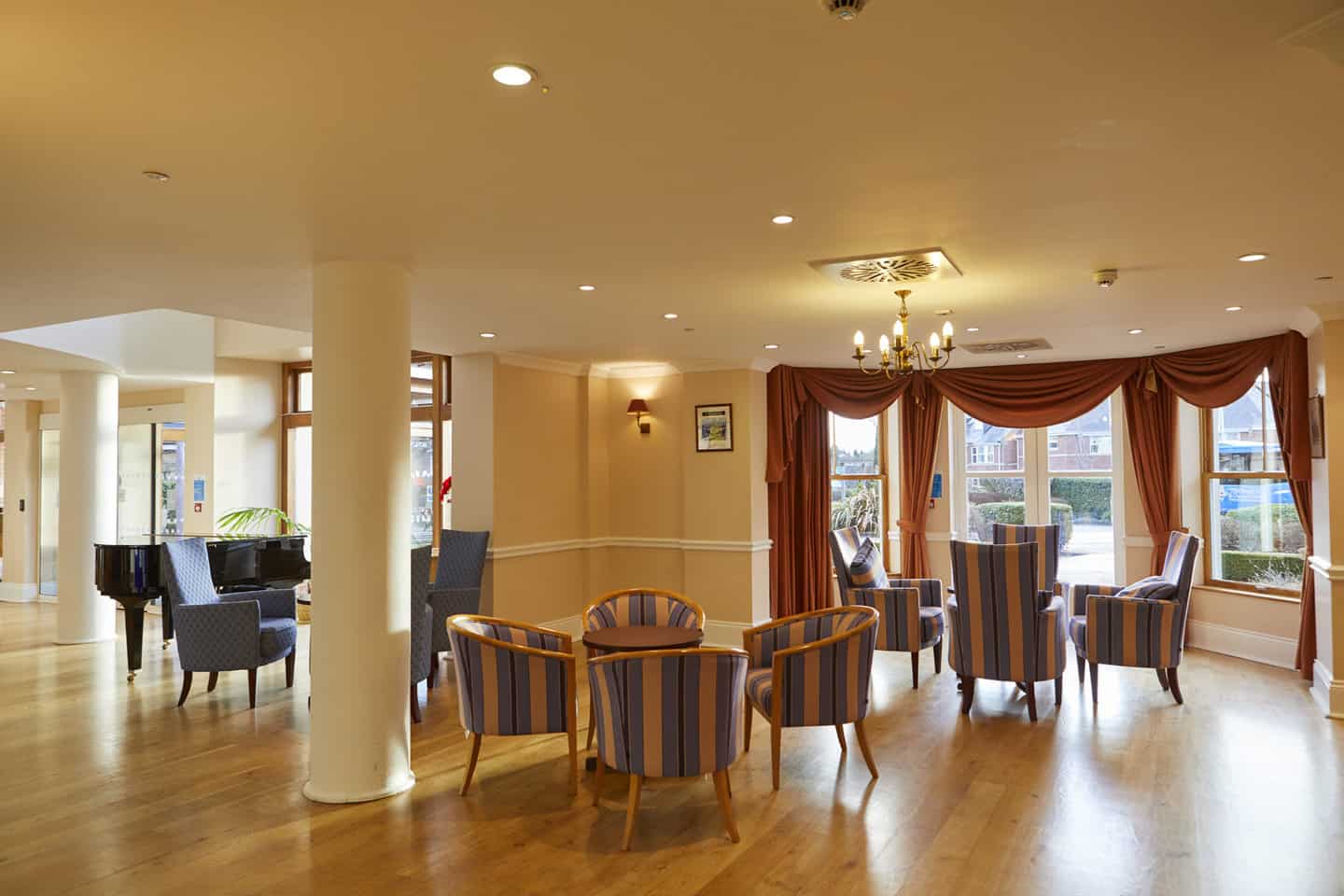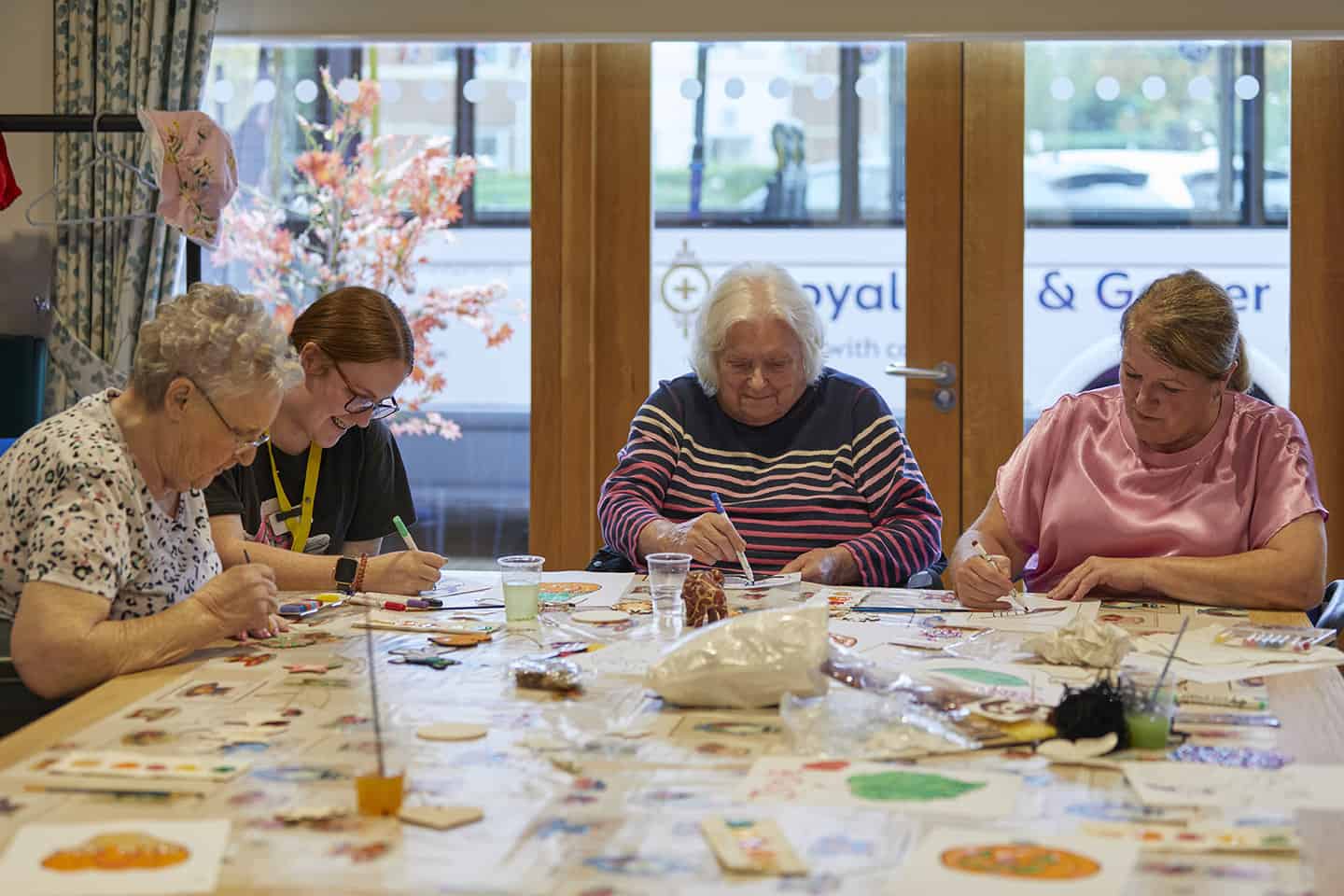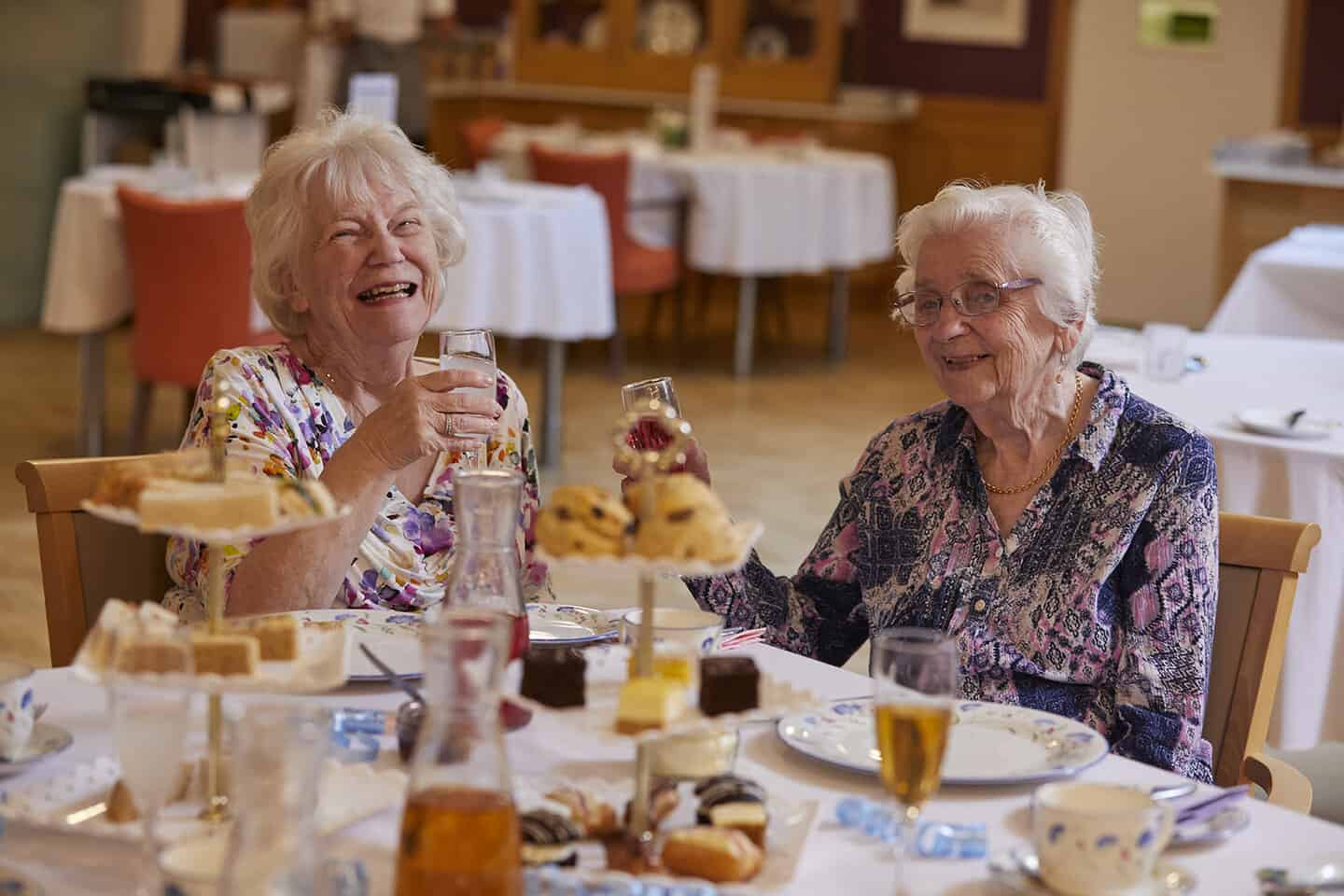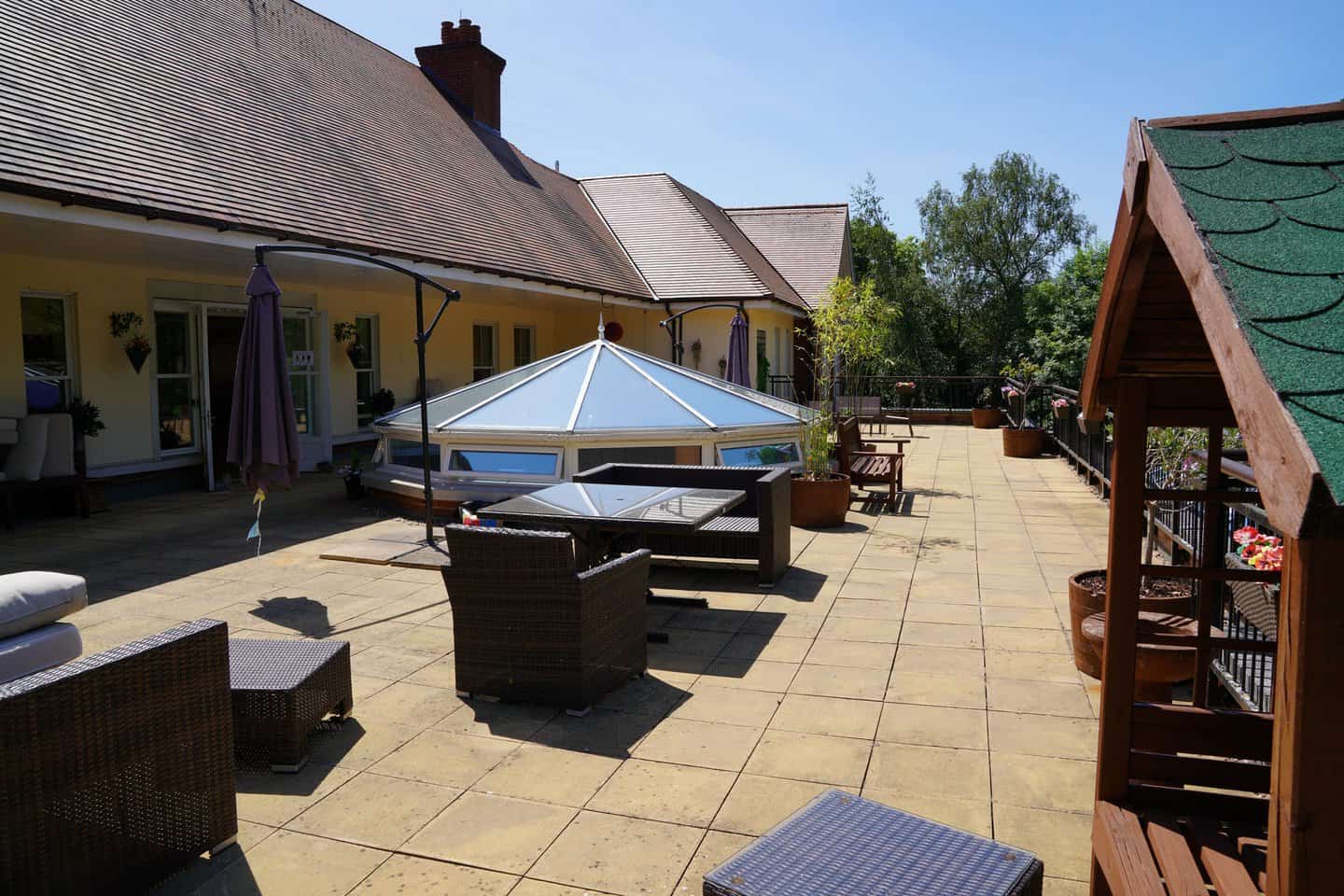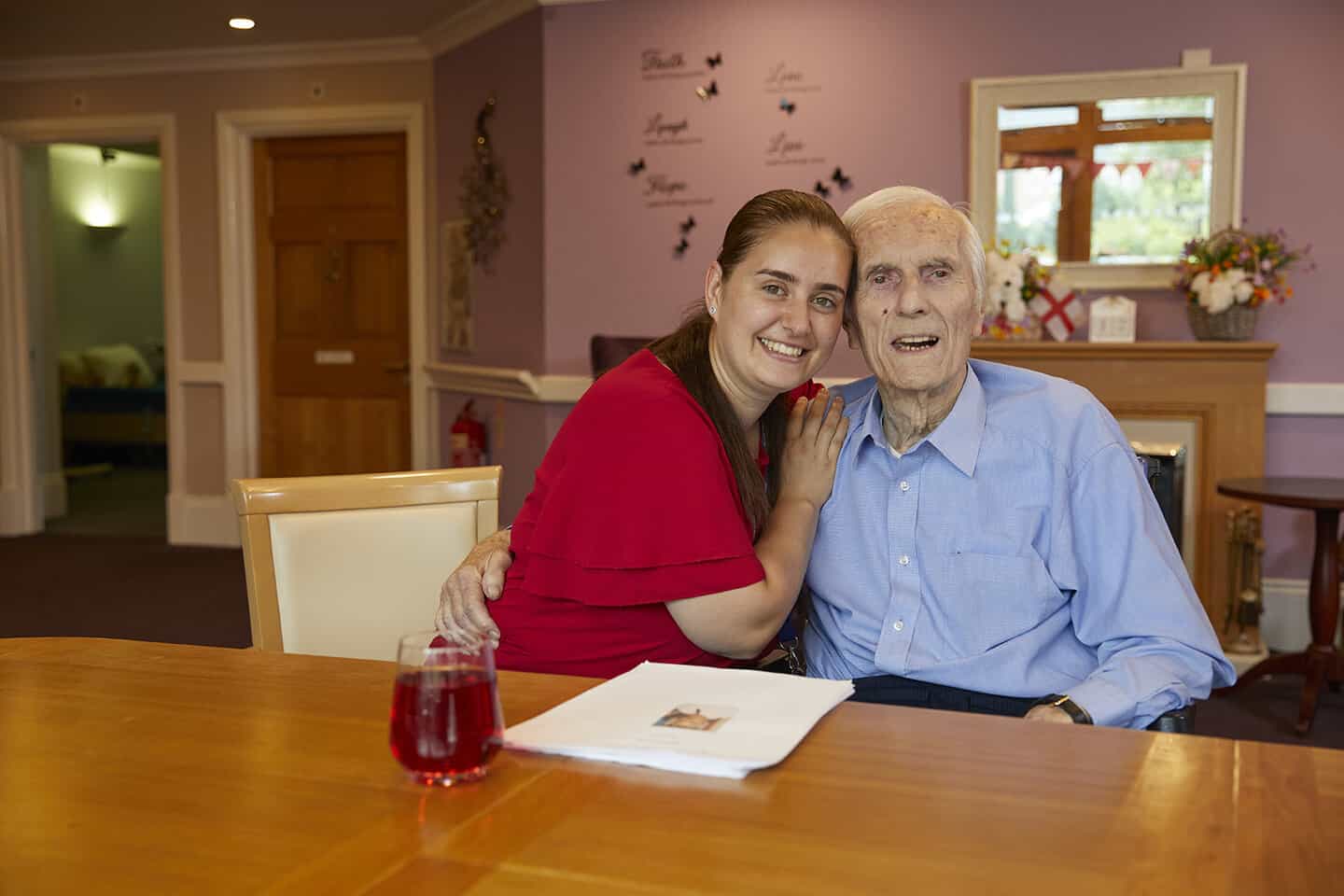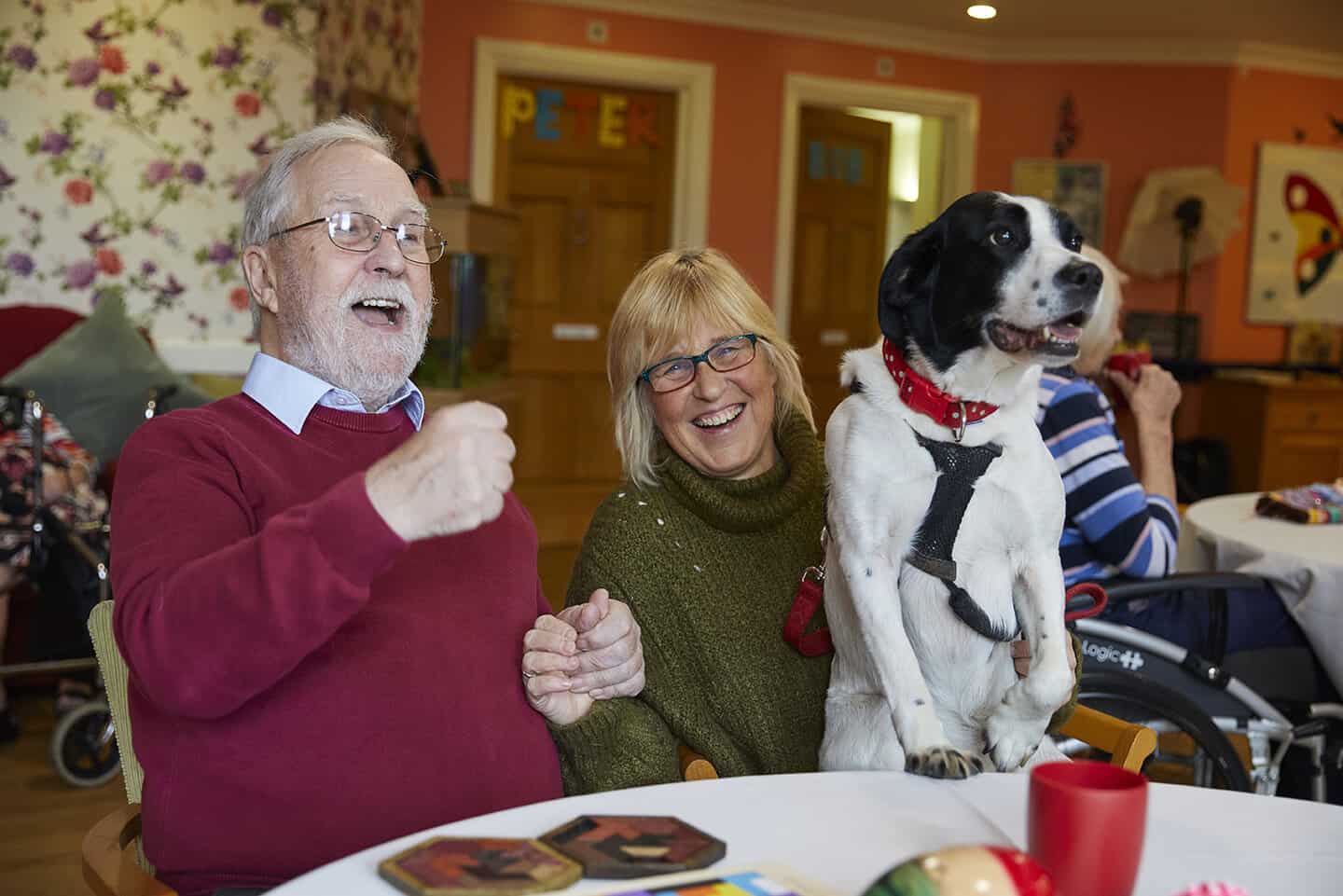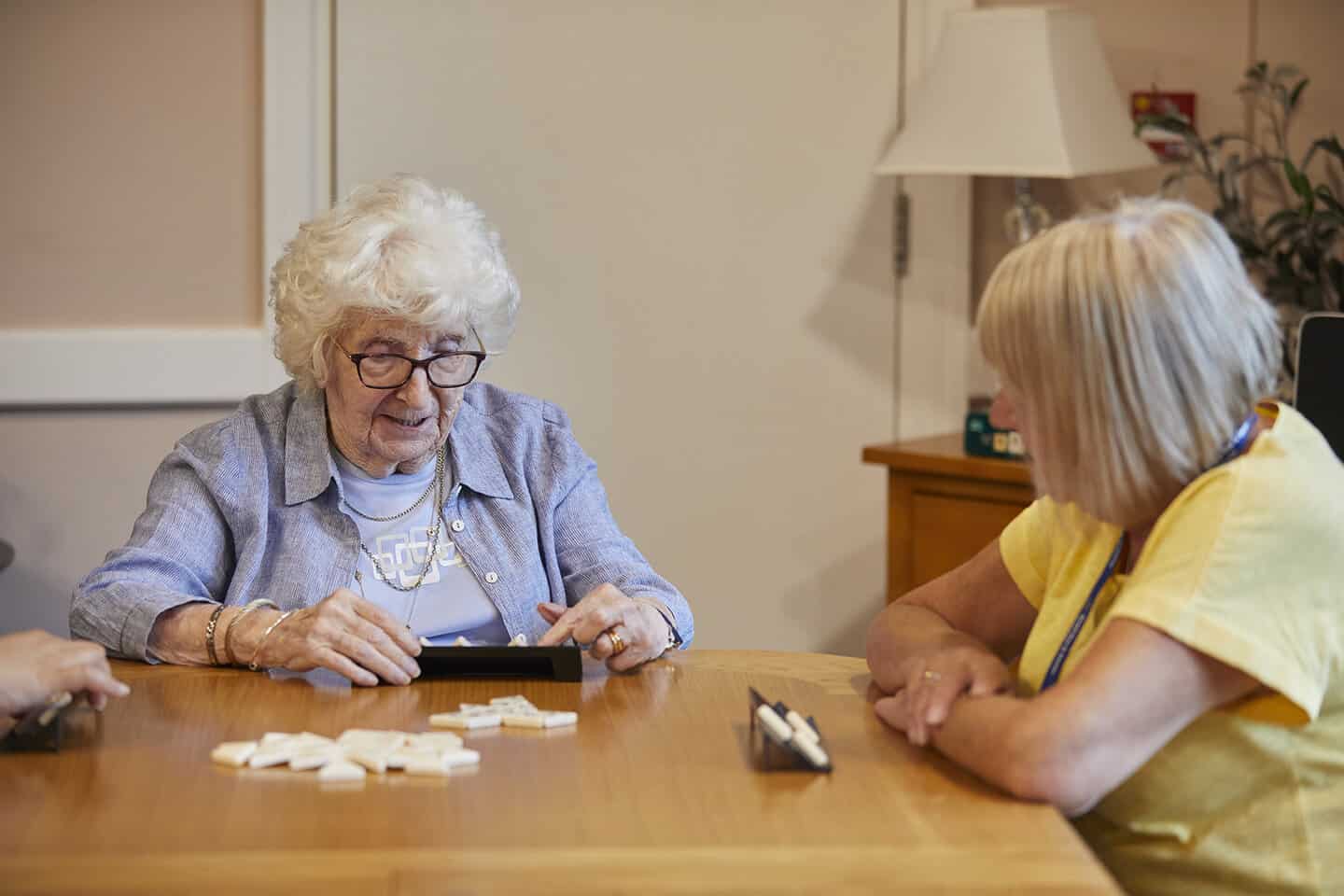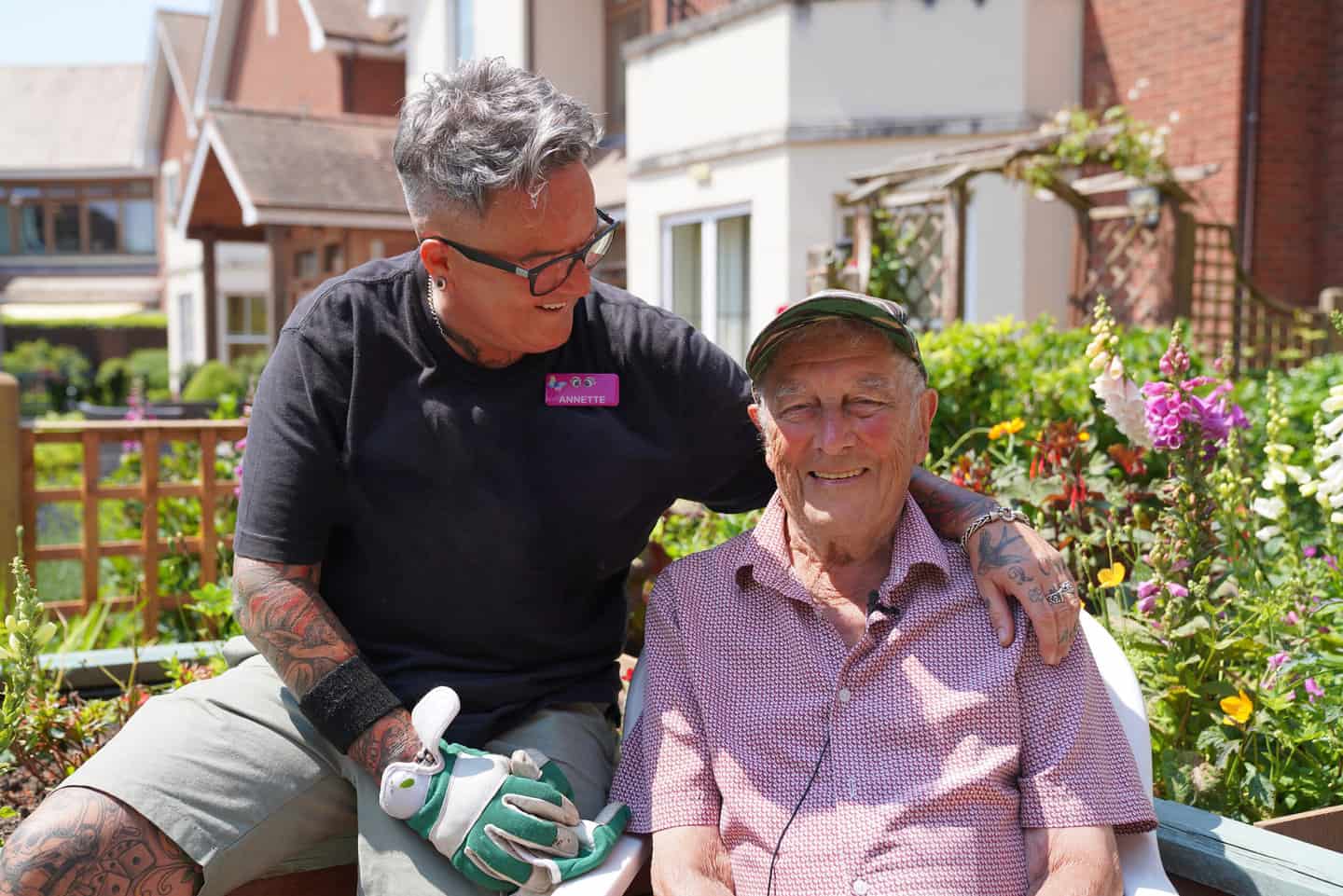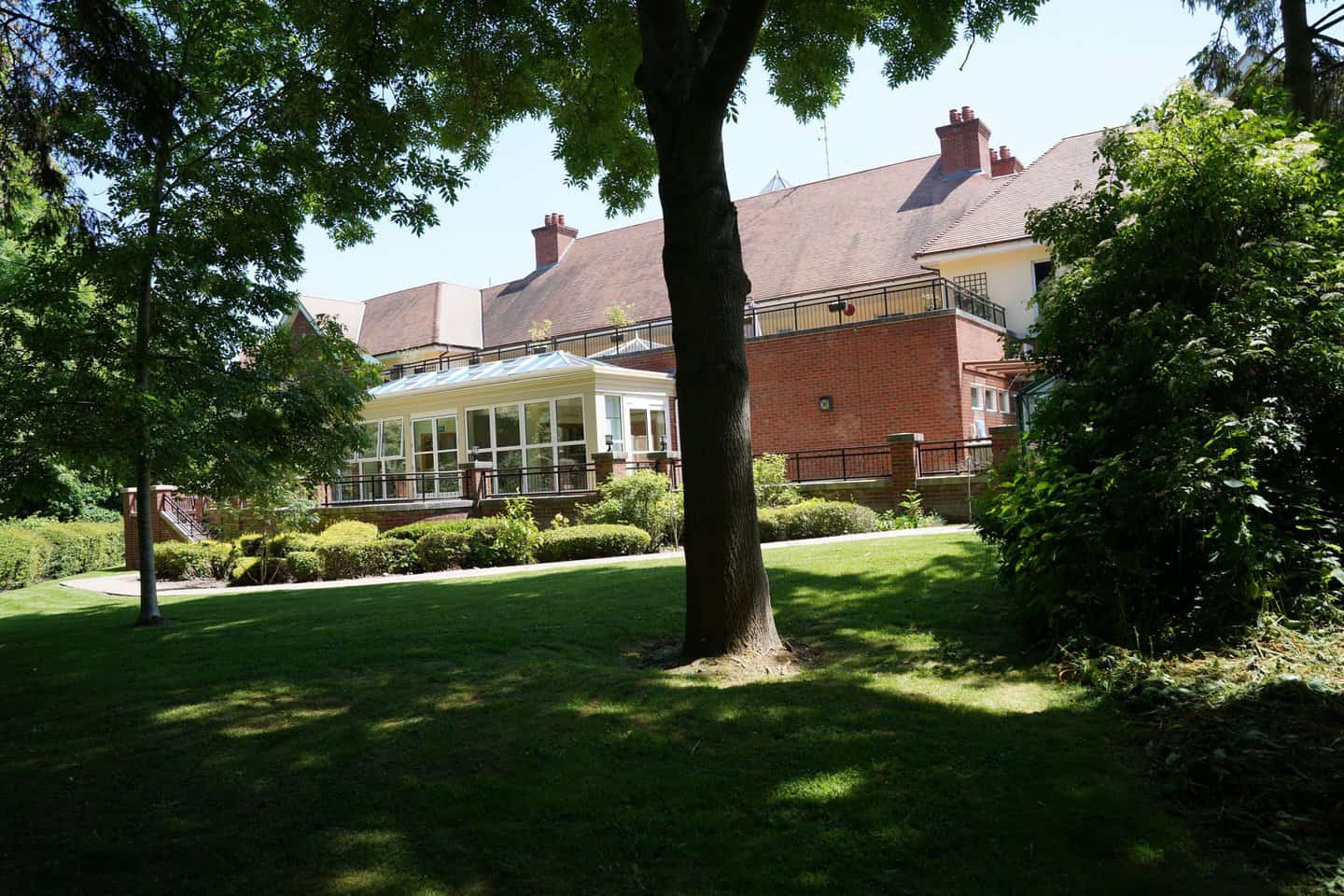 The Entrance to the Home in Tudor Coppice.
Military connections are important to many of our residents. We have close ties to military organisations to keep the bond strong.
Music and dance are regular activities.
Each resident has a large, en-suite bed-sitting room.
We offer regular outing in our specially adapted minibuses.
One of the lounges within our nursing family.
Our hair salon where residents can enjoy some pamper time.
The environment is relaxed and informal with plenty of opportunities for making friends.
The spacious foyer where events and activities are regularly held.
Regular art and craft activities provide residents opportunities to learn new skills and interests.
The large dining room is relaxed and provides an opportunity to sit with friends over a delicious meal.
The sunny terrace where residents can enjoy fine weather with friends and family.
Care is provided with love and compassion.
The Home welcomes all sorts of visitors, including the four-legged kind.
Staff take time to sit and socialise with residents over an activity or a cuppa.
Residents are welcome to grow their own fruit, vegetables and flowers in the raised flower beds.
The large rear garden that provides a tranquil space to enjoy the fresh air.
Contact
Jamie Stubbs
Home Manager
Visit
Royal Star & Garter
Tudor Coppice
Solihull, B91 3DE
Get directions on Google Maps
Parking
Solihull
There is limited parking available at the Home, however there are pay and display car parks nearby that can be used.
Get in touch
Please download an information pack or get in touch to find out more about our Solihull Home and the care we provide.
Information pack
Types of care available
We offer a range of care, along with many activities, to support our residents' enjoyment of life.
Therapies
Wellbeing is at the heart of the care we offer. We work with every resident to ensure that their physical, social and emotional needs are met.
Physiotherapy
Specialist physiotherapy is available through group movement sessions and one-to-one work where required.
Speech & language
Each resident is assessed and offered support with communication, eating and swallowing issues, as appropriate.
GP visits
We have access to our local surgery so that residents can see GPs that they know and trust.
Dietician
Dieticians work with residents and relatives to develop a suitable eating plan, which our experienced kitchen staff are pleased to create.
---
Our fees
We offer specialist nursing and dementia care, along with a wide range of therapies, activities and outings. Our fees are comprehensive; they are also lower than our costs, which means that the Charity provides a significant subsidy to every resident.
Eligibility & How to Apply
---
Get in touch to find out more about what our Solihull Home has to offer.